Lamborghini
First of all: Merry Christmas, everyone!
Poker star Vanessa Rousso just bought herself a brand new (well, used – but it looks very very recent!) Lamborghini Gallardo to celebrate her tournament poker success in the past 12 months. Vanessa really has taken the poker world by storm – and I guess she decided it was time to treat herself to a little extra.
Backed by the likes of PokerStars and GoDaddy.com – Lady Maverick is looking forward to playing a lot of poker in 2010, but also mentioned launching a lot of charity-events to give back to the community.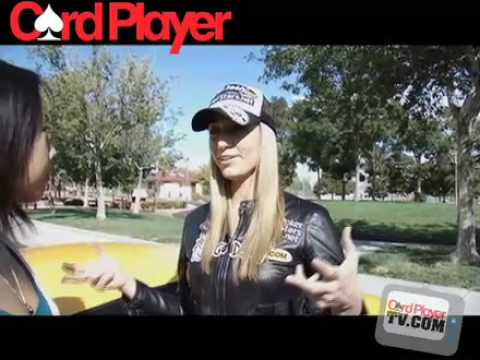 Go get 'm, Vanessa Rousso!
Lamborghini
CarPlatform posted this awesome video of a drifting Lambo Murcielago on Youtube and I just had to share. This LP670-4 Superveloce is looking like a sick sick ride, and I can't wait to give it a twirl when one arrives at my "local" Lambo-dealer (who is a friend of mine, luckily).