Ferrari
The Ferrari 599 received some criticisms that it leans too much when it negotiates corners on speed limits and as a result registers slower times. The Ferrari engineers aren't happy when they hear consumers complain about their baby, so like what they did with the 612 and 575, they analyzed the problem and came up with a solution.
Consumers buying their 599 red stallions can opt for an HGTE or Handling Grand Turismo Evoluzione. The handling package is aimed at delivering sportier driving dynamics – and it's been approved by Michael Schumacher since its development!
Ferrari injected into the HGTE some harder springs, new calibration configuration for the high end shock absorbers, and roll bar for the rear. Some other modifications include lowering the ride height to lower the center of gravity of the 599 which makes the ride even more stable. The tires are also optimized to provide better road grip.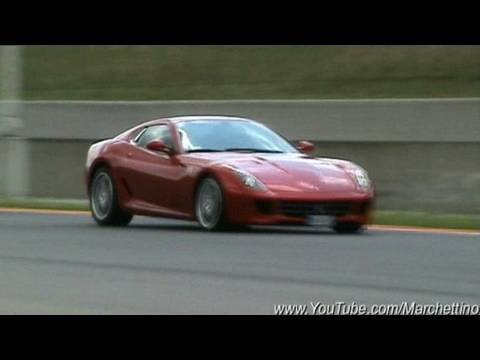 The electronics of the Ferrari 599 have been improved as well to make the car respond better to the driver. The gear box was set to meet high performance demands. A new software strategy was also installed to improve the acceleration of the car.